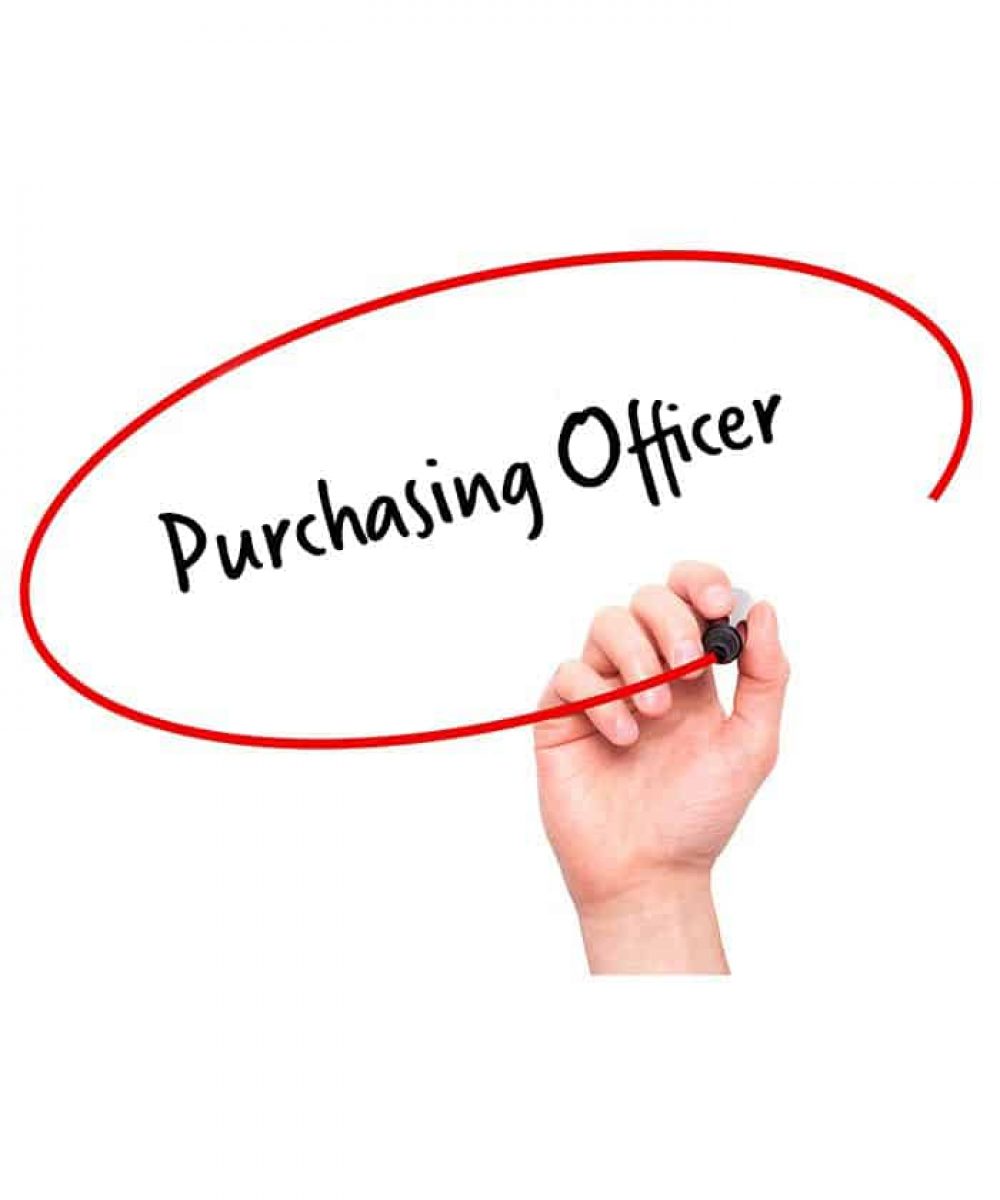 Purchase Officers
Purchasing officers purchase items or services for their employer, in addition, they can also purchase raw materials for production facilities. Good purchasing officers are organised and able to negotiate pricing and transport costs.
Purchase Officers Responsibilities
Conducting research
This may involve product or market research. Likewise, it can also involve researching potential suppliers and vendors.
Sourcing materials, goods, products, and services
The purchase officer sources items, it is their responsibility to find the best or most cost-effective contracts and deals
Performing inventory inspections
Inventory inspections on the incoming and outgoing goods, they are performed to confirm the quality of goods.
Updating records
Most responsibilities in this role require a reporting system, this may be an inventory record or a purchase record that needs to be updated regularly.
Establishing relationships with stakeholders
In this role building on relationships can be important in getting better deals while ensuring effective communication in the purchasing process.
Purchase Officers Skills
Computer Skills
Computer skills are important for example Microsoft office applications like Excel.
Similarly, reporting on stock and orders needs to be recorded in a computerised system.
Organisation Skills
Like a lot of jobs, organisation skills are highly regarded in this job position.
Critical thinking
Critical thinking can help with research and data analysis. In this role, you need to be able to analyse your work in order to make logical decisions.
Average Pay Purchase Officers
According to www.payscale.com the average pay for a purchase officer AU$60,009 is a year
How to become a Purchase Officer
If a career as a purchase officer sounds like something you want to do, we can help you!
Enrol in our Certificate IV in Business and specialise your skills in operations or administration.
Your units will cover many areas that will allow you to move into the career comfortably.
In addition, our is Certificate IV in Business nationally recognised.
How to enrol in the Certificate IV in Business
Head to the course page and select enrol now
Once your enrolment application has been received, we will start processing your application.
After that, your application will take 1 business day to process.
For current offers, promotions or updates – follow our Facebook page.
We also post updates on our blogs as they are published, if you are interested in our blog topics you may wish to follow us on Facebook.