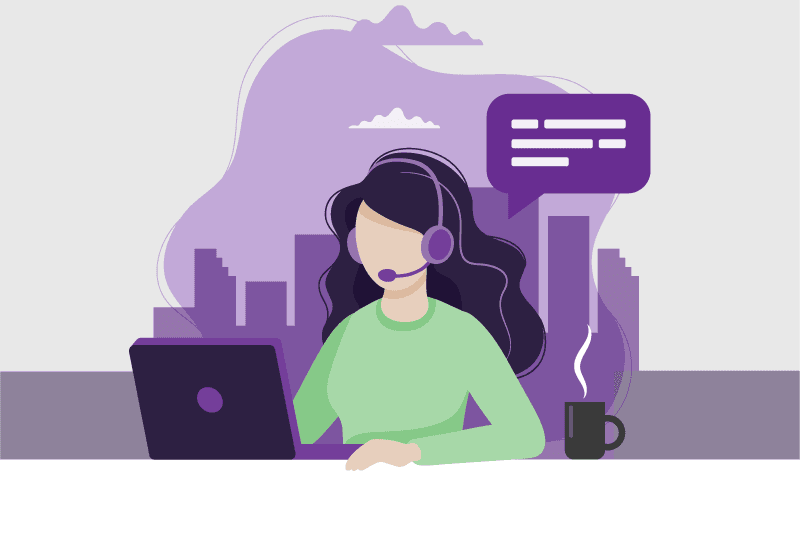 Customer support officers
A customer support officer job involves communicating with stakeholders via telephone, face-to-face or email regarding a particular service or product. Customer support officers generally work in a contact centre or the customer support department of a business. In addition, they are also responsible for answering a wide range of inquiries to stakeholders in relation to the business.
Customer Support Officer Responsibilities
Answering customer inquiries
For instance phone, email, in-person, over the counter or via internet platforms like online chats.
Updating customer records
Including notes about communication, complaints, orders, errors, and lots of other queries.
Creating and maintaining reports
Reports are generally about customer communication, complaints, order issues/errors and customer satisfaction.
They could also be about weekly customer contact numbers, resolution timelines and more.
Encouraging customers to complete surveys
Working in a role such as this really relies on customer satisfaction, therefore working out what is and isn't working in customer communications.
Analysing the behaviours of customers
Customer support officers often have the most contact with the businesses customers;.
Therefore they are able to analyse their wants and needs better then most other positions within the organisation.
Dealing with complaints or warranty issues
Most businesses will have a complaints and claims process in place.
For instance customer support officers are sometimes responsible for this area.
Customer Support Officer Skills
A qualification in Business or Business Administration
This is not always expected by a business.
However we recommend this so you have the necessary foundation skills and knowledge.
Previous experience
This skill is not always expected when applying for a job.
However it is always good to have, experience doesn't always have to be in a work environment.
Customer service attitude
Having a helpful and professional attitude is important for customer satisfaction.
Solid written and verbal communication skills
It is important to have good writing skills and be able to use things like Microsoft office.
Organizational skills
Organising tasks to ensure everything is done for your working day.
Solid understanding in communication strategies in the workplace
This will help get the job done effectively and professionally.
Average Pay Customer Support Officer's
According to www.payscale.com the average pay for a customer support officer is AU$51,528 a year
How to become a Customer Support Officer
If a career as a customer support officer sounds like something you want to do, we can help you!
Enrol in our Certificate IV in Business and specialise your skills in administration.
Your units will cover many areas that will allow you to move into the career comfortably.
In addition our Certificate IV in Business (Administration) is nationally recognised.
How to enrol in the Certificate IV in Business (Administration)
Head to the course page and select enrol now
Once your enrolment application has been received, we will start processing your application.
After that, your application will take 1 business day to process.