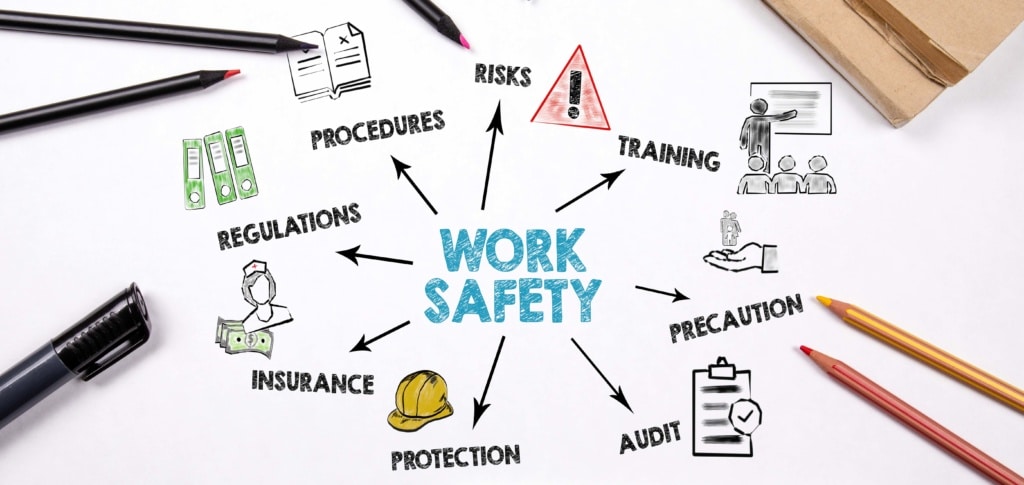 What is Work Health and Safety?
Work Health and Safety (WHS), involves the management of risks that may affect the health and safety of everyone in a workplace. As a result, most workplaces will have established a health and safety management system.
A safe work environment is a legal requirement and can be crucial to the success of a business.
In addition, WHS is important in a workplace as it can minimise the risk of injury, illness or other risks from the workplace operations.
Above all, work health and safety is their to ensure the safety of all stakeholders involved in the business operations.
Key objectives
Secure the health, safety and welfare of employees and other people at work
Protect the public from the health and safety risks of business activities
Eliminate workplace risks at the source
Involve employers, employees and the organisations that represent them in the formulation and implementation
Work Health and Safety introduced in workplaces history
In Australia, Victoria was the first state to introduce modern occupational health and safety (OHS) in 1985
After that, harmonization started in July 2008. When the Australian Commonwealth, state and territory governments signed an intergovernmental agreement for health and safety laws across Australia.
Continuing to today WHS has continued to improve in workplaces, with injury becoming less common.
Contribution in WHS in your workplace
Wondering how you can contribute to WHS in your workplace? Here are some key points…
Share relevant WHS information with workers and relevant persons according to your workplaces organisational procedure
Give workers a opportunity raise health or safety issues
Keep a lookout for potential risks or hazards
Be aware of your workplaces management and process system for WHS
Complete a course in WHS
Ask for training in WHS
Careers in WHS
Get Workplace Health and Safety Skills
In conclusion, we offer a BSB41419 Certificate IV in Work Health and Safety, that can provide you the underpinning knowledge required to assist in managing WHS within the workplace.
Therefore, if you are looking to start a career in WHS or just looking for the skills needed, this course is perfect for you!
Enrol in our BSB41419 Certificate IV in Work Health and Safety